Net Neutrality--Fire Back!
"Net neutrality" is the term used to describe the concept of Internet traffic is Internet traffic--doesn't matter if it's from Netflix or momandpop.com, ISPs shouldn't be able to charge more for one type of traffic than another.
I know they claim that Netflix accounts for thirty percent of the bandwidth used--so what? That doesn't tell us what the actual capacity is and therefore that number is meaningless. In other words, if only five percent of the remaining traffic is non-Netflix, then what's the problem?
And if a cable is a cable, there can't be any more or less capacity added to it. There can only be the ISPs ability to handle additional users. Since they get paid by these users, it sure seems that that's a cost that they should bear, and that they should be thanking people like Netflix who drive up demand for broadband Internet service.
The underlying problem, I think, is that cable companies now control the internet. As we all know, there is very little competition in this industry (and in many others in American big business). Wouldn't it be nice if cable companies were required to lease their lines to anyone who wanted to use them? Instead of having one cable company choice, we could have any number of them. Anyway, I can see a time when your television selections will all be available over the Internet, finally giving the users the ala carte service they want. But you'll have to subscribe to each channel or network (kind of like Netflix) or a bundle of channels (kind of like cable TV) and guess what? All the complaints we all have about rising cable TV costs will migrate over to constantly rising broadband costs.
Net neutrality may be the last defense against this ugly version of the Internet future. Here's an e-mail I received earlier today. It bears consideration by all of us: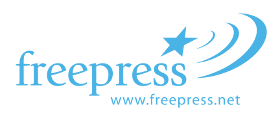 Rick—
The nationwide drumbeat in support of real Net Neutrality is getting louder and louder.
And this week we had some real wins: Two FCC commissioners raised doubts about a plan that would kill Net Neutrality. Close to 150 Internet companies — including Amazon, Facebook, Google and Twitter — told the FCC that online innovation requires strong rules that protect the open Internet. And nearly 100 organizations — including Consumers Union, Free Press and MoveOn — also came out against the FCC's plans.
The fight to scrap Chairman Tom Wheeler's awful proposal is gaining ground.
Next up: We go straight to the FCC's doorstep on
May 15th
.
On that day, thousands of activists, organizations and companies will participate online and off to oppose the FCC's plan to kill the open Internet and allow rampant discrimination online.
Please help us turn up the volume for this big day of action.
Go here to:
Tweet at members of Congress and urge them to oppose the FCC's rules.
Grab code for a "Save the Internet" banner you can display on your website on

May 15th

.
Get details about May 15th's Rally to Save the Internet outside the FCC. (Our friends and allies are camping out in front of the FCC every day in the run-up to

May 15th

— if you're in the D.C. area, join them!)
It's no surprise that the fight for real Net Neutrality is gaining so much steam.
The FCC's plan would allow telecom giants like AT&T, Comcast and Verizon to pick winners and losers online, creating fast lanes for those who can pay — and dirt roads for the rest of us.
That's why so many of us are speaking up: If the FCC doesn't throw out these rules, we can say goodbye to the Internet we love.
We'll be in touch with more info in the coming days. For now,
visit may15.savetheinternet.com and spread the word
.
Thanks for all that you do—
Josh, Mary Alice, Candace, Misty and the rest of the Free Press team
freepress.net
P.S. Our campaign to raise $50,000 in 15 days to protect Net Neutrality is going strong. A generous donor will match all funds if we reach our goal.
Help us get there
.
Thank you!
P.P.S.
Share this site
! Post it to Facebook, Twitter and beyond. This is the moment to spread the word about saving the Internet.
Free Press and the Free Press Action Fund are nonpartisan organizations fighting for your rights to connect and communicate. Learn more at www.freepress.net.
Join us on Facebook and follow us on Twitter.